Aug
3
Wed
2022
22. Psychiatrie-Weltkongress (WPA) Bangkok mit Jörg Fuhrmann
Aug 3 @ 11:50 – Aug 6 @ 12:50
---
22. Psychiatry-Weltkongress Bangkok, Thailand
---
u.a. mit Jörg Fuhrmann 
The WPA is psychiatry's global association representing 140 psychiatric societies in 120 countries and supporting more than 250,000 psychiatrists.
With its 70 Scientific Sections, it promotes collaborative work in specialist areas of psychiatry.
WCP22 is your ticket to join a community and connect online with industry professionals for four days of dynamic exchanges via networking opportunities, guaranteed to leave you well-equipped, energized, and ready to revitalize your career. Viewers will be among the first to hear from the experts about emerging data and analytics trends while expanding their network and gaining new insights from those who face similar challenges.
Merken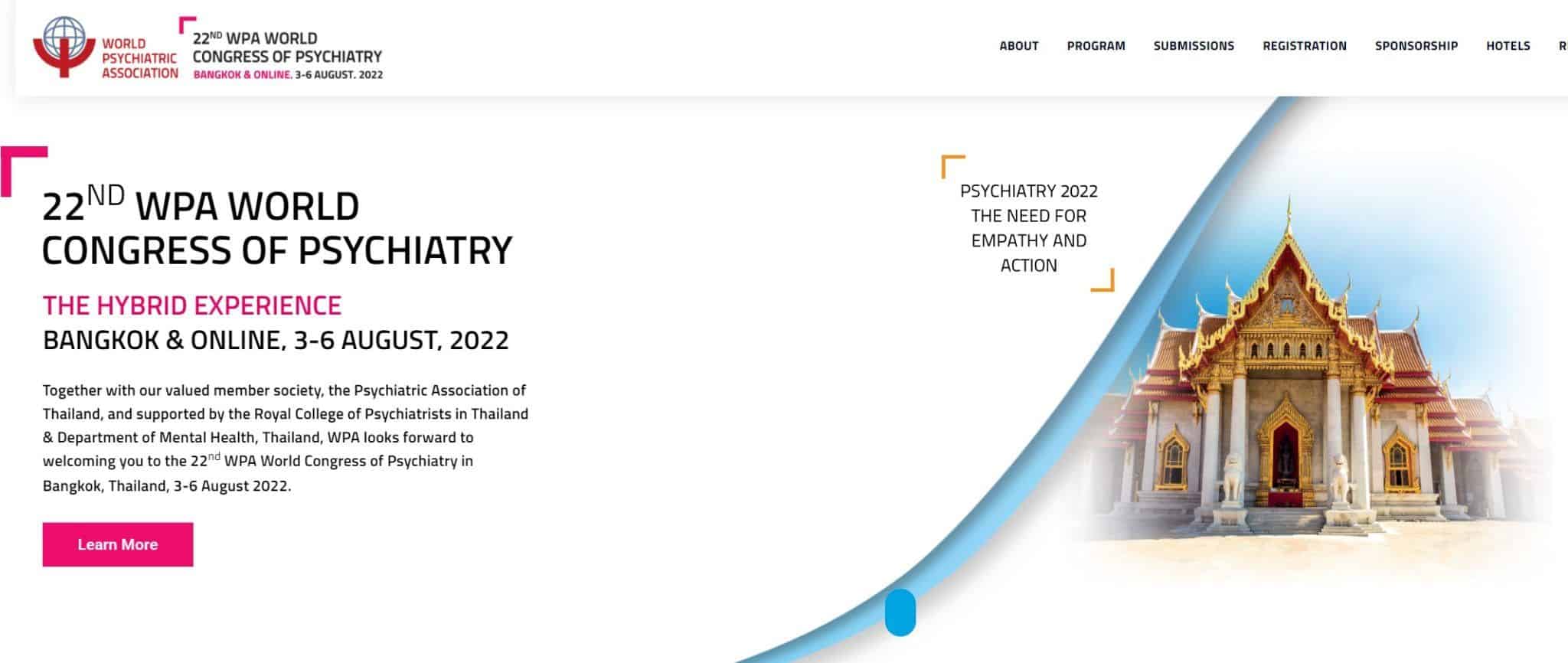 Nov
22
Tue
2022
20. Spiraldynamik®-Kongress – Kongresshaus Zürich, u.a. mit Jörg Fuhrmann

@ Kongresshaus Zürich
Nov 22 @ 10:00 – 17:30
---
20. Schweizer "Spiraldynamik®-Kongress" in Zürich
---
u.a. mit Jörg Fuhrmann 
Herzlich willkommen
zum Spiraldynamik® "My Health" Jahreskongress 2022! – vom Stress zur inneren Stille
Innere Synchronisation dank Bewegung und Bewusstsein – Neues, Wesentliches und praktisch Umsetzbares aus Wissenschaft und Forschung
Der Kongress zeigt dir auf wie du mit Hilfe von Atmung und Bewegung, Gedanken und Gefühlen, Hormonen und Immunsystem, Herz und Bewusstsein eine neue Balance in dir finden kannst. Das Wirkprinzip – die innere Synchronisation.
Wir freuen uns auf einen spannenden Tag mit hochkarätitgen Referenten. Der Kongress findet sowohl physisch als auch online live via Stream statt.
Anmeldung: https://spiraldynamik-kongress.com/ Merken