Sep
3
Sat
2022
4th World-Congress "Movement: Brain, Body, Cognition" University of Paris-La Sorbonne mit Jörg Fuhrmann

@ University of Paris/La Sorbonne
Sep 3 @ 14:42 – Sep 4 @ 15:42
The aim of the conference is to share knowledge on the relation of human movement to cognitive function and to establish dialogue between professionals from different disciplines.  The focus this year, among other things, will be on the Brain-Gut connection and Movement, Development and Aging, the Neuropsychology of cognitive-motor interaction (evaluation and treatment), Physical Education as a tool for cognitive improvement, Gender issues in Movement and Cognition and other focus areas. As usual, the general conference topic areas will also include application to rehabilitation and therapeutics, sport, motor learning, brain-behavior relationships, traumatic brain injury, gait and cognition, and dance. We welcome your attendance at this conference.  Should you, in addition, desire to present your research, special technique or clinical experiences, kindly send your abstract to the attention of the scientific committee after which it will undergo review for inclusion in the program. The accepted abstracts will be published in the Conference Proceedings as well as selected papers published in the journal Brain, Body Cognition.
Jörg Fuhrmann is presenting new Movement-Tools for a polyvagal approach in holistic Traumatherapy, Pedagogies, Bodywork and Crisis-Intervention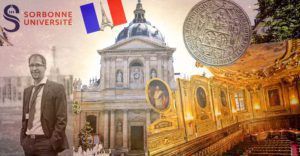 Nov
12
Sat
2022
20. Spiraldynamik®-Kongress – Kongresshaus Zürich, u.a. mit Jörg Fuhrmann

@ Kongresshaus Zürich
Nov 12 @ 10:00 – 17:30
---
20. Schweizer "Spiraldynamik®-Kongress" in Zürich
---
u.a. mit Jörg Fuhrmann 
Herzlich willkommen
zum Spiraldynamik® "My Health" Jahreskongress 2022! – vom Stress zur inneren Stille
Innere Synchronisation dank Bewegung und Bewusstsein – Neues, Wesentliches und praktisch Umsetzbares aus Wissenschaft und Forschung
Der Kongress zeigt dir auf wie du mit Hilfe von Atmung und Bewegung, Gedanken und Gefühlen, Hormonen und Immunsystem, Herz und Bewusstsein eine neue Balance in dir finden kannst. Das Wirkprinzip – die innere Synchronisation.
Wir freuen uns auf einen spannenden Tag mit hochkarätitgen Referenten. Der Kongress findet sowohl physisch als auch online live via Stream statt.
Anmeldung: https://spiraldynamik-kongress.com/ Merken