Jul
24
Mon
2017
Psychotherapy-Worldcongress (WCP) at UNESCO-Paris with Jörg Fuhrmann speaking

@ MAISON DE L'UNESCO
Jul 24 @ 10:00 – Jul 28 @ 19:00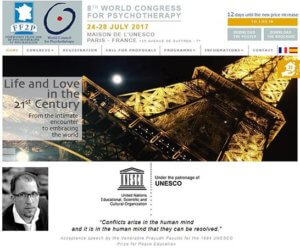 Beyond the Brain - Ultimate Love and Holotropic States of Consciousness
Nothing is so fullpacked with hopes, emotions, ideals, visions and energy as a close relation. And it also brings up to Awareness all the other qualities, which we normally don´t want to have or maybe even don´t feel very much related too: fear, anger, pain, envy, guilt, shame, loss etc. So the Relation is always a risk and a big Chance at the same time. When we see the circumstances under which archetypal or biographical conditions and personal preferences people choose one another it really seems like an "miracle" that one finds another and stays with him for a long time – maybe for a lifetime. Especially the elemental Crisis which often occur sooner or later in close Relationships seem to be really good Catalysts for Breaking through into other States of Awareness and Mindfulness beside the classical western EGO-Structure.
My Thesis for this Presentation is, that "Love" is a – or is related to an – expanded State of Consciousness. For this we "modern Minds" generally need some sort of "Opener". Often Clients experienced such kind of Opener in personal Crisis or Peak-States which where induced through some sort of spiritual Practice, like Meditation or Yoga, or through Sports and other Everyday-Practices like Walking in Nature. Studies show that close and intimate Relationships by Heart are also a very profound "Opener" for this Expanded Consciousness which can lead into a much bigger Understanding of "Love" that is not exclusive but including Life itself or in general. In our western Tradition we find this Experience quite clearly in the Love-Poems of the Middle-Age-Mystics.
In my presentation I want to investigate Methods and Techniques which are used in the psychotherapeutical Setting and which are suitable for inviting the so called "holotropic States of Consciousness" (Stanislav Grof). I further on want to give a Guideline for Safety and Setting.
Jörg Fuhrmann is an Expert for Crisis-Navigation, DeHypnosis and Trancetherapy. He has studied Social Science, Transpersonal Psychology and Dramatheatre. He travelled around the World to different Teachers and Shamans for 20 Years now. He accomplished the Training in Holotropic Breathwork™ with Prof. Stanislav Grof and did a 5-Year Training with Dr. Claudio Naranjo. Jörg Fuhrmann is on a guided spiritual Path of Mysticism by Zen-Master/ Bendictian Willigs Jäger and works as a Gestalttherapist (ECP/WCP)/ Eurotas Certified Transpersonal Hypnotherapist (ECTP) and as Eurotas- Supervisor (ESTP) in Switzerland, near Lake Constance. He´s Founder of freiraum-Institute and has worked many years as a Board certified Trainer for the National Guild of Hypnotists™ as well as a Speaker and Lecturer at different Universities. He´s also a Trainer at the biggest European Centre for Mysticism, Awareness and Zen. Since 2013 he is working on his PhD in Transpersonal Psychology: www.freiraum-institut.ch
Feb
6
Thu
2020
Speakers Excellence "1. Swiss Speaker Slam" – Kongressarena Zürich, u.a. mit Jörg Fuhrmann

@ StageOne Event and Convention Hall
Feb 6 @ 11:00 – 18:30
---
1. Schweizer "Speakers Excellence" Speaker Slam in Zürich
---
u.a. mit Jörg Fuhrmann 
Merken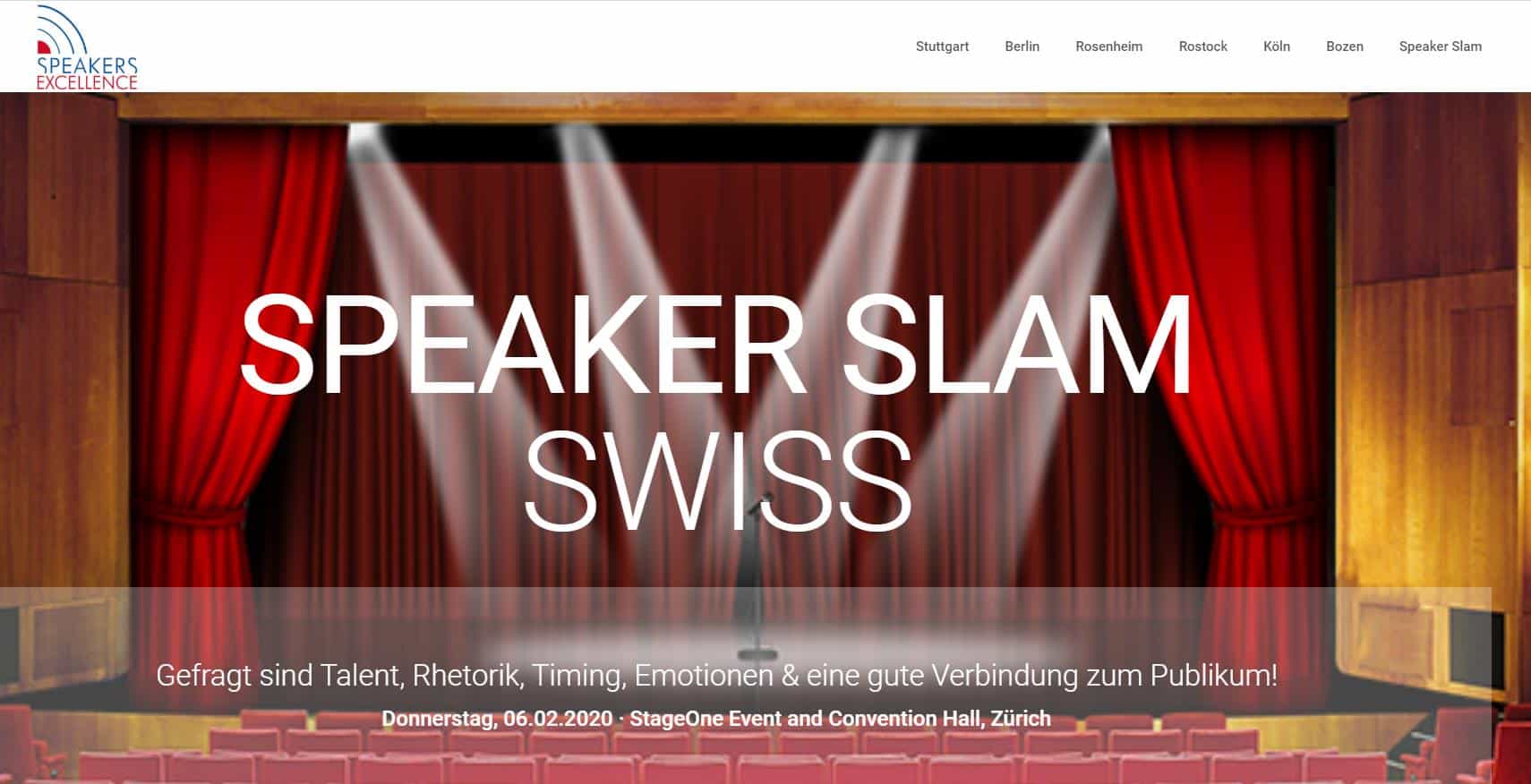 May
8
Fri
2020
Weltkongress der Ganzheitsmedizin 2020 – alte Kongresshalle München u.a. mit Jörg Fuhrmann

@ Alte Kongresshalle München
May 8 @ 10:00 – May 10 @ 18:00
Weltkongress Ganzheitsmedizin München in 2020
Organisiert von Institut für Ganzheitsmedizin e.V mit Vorträgen, Workshops, Demonstrationen, Ausstellung und Open Healer Forum mit Heilern, Schamanen, Therapeuten & Wissenschaftlern aus aller Welt. Der Kongress steht für Fachleute und für jedermann/frau offen, alle Programminhalte werden ins Deutsche übersetzt.
Trauma-emPower – alte & neue Wege ganzheitlicher Trauma-Verarbeitung (Jörg Fuhrmann)
In traditionellen Kulturen finden wir bereits sehr viel von dem vor, was die moderne Traumatherapie heutzutage wiederzuentdecken und eben auch wissenschaftlich zu erforschen, bzw. zu bestätigen, beginnt. Dazu gehören, neben unterschiedlichen Körperzugängen und einem enormen Gewahrsein v.a. auch systemische Bindungsaspekte, ein holistisches und spirituelles Eingebundensein in die Umwelt sowie gemeinsame, rituelle Praktiken um sich dies immer wieder auch leibhaftig-ganzheitlich bewusst zu machen.
Dozent Jörg Fuhrmann
Studium Sozialwissenschaften/ Theaterpädagogik, Gestalttherapeut (ECP/ WCP), Transpersonaler Therapeut/ Supervisor (EUROTAS), Hypnotherapeut/-trainer (NGH™), Psychodynamisch Imaginative Trauma-Therapie®, Holotropic Breathwork™-Facilitator (Grof), Tension & Trauma Release-Exercises-Provider (TRE®), Spiritual Emergence Network-Therapeut, 2008-2018 Lehrbeauftragter an Hochschulen, Ausbildungen u.a. bei Dr. Claudio Naranjo, Prof. Stanislav Grof, Dr. Peter Levine, trad. Schamanen &  Willigis Jäger.
Landsberger Str. 39, 82110 Germering, Deutschland