Sep
3
Sat
2022
4th World-Congress "Movement: Brain, Body, Cognition" University of Paris-La Sorbonne mit Jörg Fuhrmann

@ University of Paris/La Sorbonne
Sep 3 @ 14:42 – Sep 4 @ 15:42
The aim of the conference is to share knowledge on the relation of human movement to cognitive function and to establish dialogue between professionals from different disciplines.  The focus this year, among other things, will be on the Brain-Gut connection and Movement, Development and Aging, the Neuropsychology of cognitive-motor interaction (evaluation and treatment), Physical Education as a tool for cognitive improvement, Gender issues in Movement and Cognition and other focus areas. As usual, the general conference topic areas will also include application to rehabilitation and therapeutics, sport, motor learning, brain-behavior relationships, traumatic brain injury, gait and cognition, and dance. We welcome your attendance at this conference.  Should you, in addition, desire to present your research, special technique or clinical experiences, kindly send your abstract to the attention of the scientific committee after which it will undergo review for inclusion in the program. The accepted abstracts will be published in the Conference Proceedings as well as selected papers published in the journal Brain, Body Cognition.
Jörg Fuhrmann is presenting new Movement-Tools for a polyvagal approach in holistic Traumatherapy, Pedagogies, Bodywork and Crisis-Intervention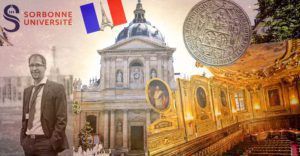 Oct
24
Mon
2022
Hypnoseausbildung (NGH) mit Jörg Fuhrmann Schaffhausen Bodensee 7 Tage 2450.- CHF

@ freiraum-Institut
Oct 24 @ 12:30 – Oct 30 @ 20:00
Dieses Bildungsangebot als erster Teil der NGH-Hypnoseausbildung im Kanton Schaffhausen nahe dem Bodensee und dem Thurgau sowie Zürich, St. Gallen und Baden-Württemberg kombiniert relevante Hypnosegrundlagen und Mentaltraining-Techniken, zum Einstieg in die erfolgreiche, berufliche Arbeit, mit Impulsen zum persönlichen Wachstum hin zu einem verantwortungsvollen Anwenden der Methode im eigenen Wirkungsfeld. Die integrative Hypnoseausbildung nach dem Standard der National Guild of Hypnotists™ (NGH™), dem weltweit ältesten und größten Dachverband gibt Ihnen die Möglichkeit nach der Ausbildung folgende Urkunden zu beantragen (Zertifizierung nicht um Preis enthalten): Cert. Hypnotherapist (NGH™), Cert. Hypnotist (NGH™) oder Cert. Consulting Hypnotist (NGH™).
Der Praxisteil der NGH-Hypnoseausbildung in Stein am Rhein ist eingebettet in einen fachlich, fundierten, theoretischen Part, der dazu dient Ihnen das notwendige Wissen über den ganzheitlichen Arbeitsprozess, passende Sprachmuster und Suggestionen als auch zur Einstellung und Haltung, zu möglichen Kontrainduktionen und Grenzen der Methode ethisch zu vermitteln.
Leitung Jörg Fuhrmann
Merken
Merken